Top Commercial Roofing Mistakes To Avoid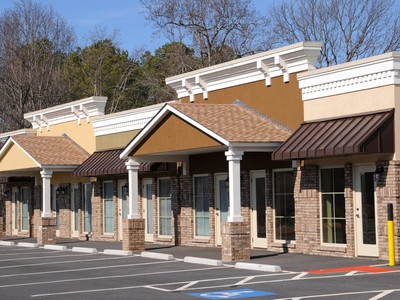 Obviously, the main objective, when it comes to commercial roofing, is to try to keep it in tiptop shape. It's easy to learn about some of the things that you should be doing to keep your roofing system in good condition, however, what about the mistakes you should avoid.
Even the most well-meaning person can make an erroneous decision and end up causing harm to the roof. This can lead to the need for costly, emergency roof repairs or, even worse, the need for replacement before it should be time.
Costly Errors You Can Avoid
Set yourself up for long-term success from your commercial roof by learning from other people's mistakes. Some of the top blunders that are commonly made include:
Ignoring Leaks
There's no such thing as a minor leak because every leak has the potential to destroy your roof. In fact, one of the main jobs of a rooftop is to prevent moisture intrusion. Unfortunately, leaks are how water gets in and ignored leaks are how the damage becomes worse. A leak isn't going to right itself and will get worse as it destroys your roof.
Failure to Schedule Inspections
The inspection is how you know the current condition of your roof. If you fail to get these on a regular basis, you'll be guessing at that condition. Then, the only way you'll find out the current status is when you do have an emergency repair need. Please, schedule these twice a year and following and severe weather activity. If you have a brand new rooftop, you're not excused. New roofing systems can still have flaws. Plus, that new roof warranty is only good if you stay up to date with inspections.
Not Enough Insulation
Sure, the insulations helps with energy-efficiency and lowering utility bills. However, it also impacts the ability of the roof to perform properly. Insulation helps prevent the roof from being where excessive heat escapes, causing quicker deterioration of the system.
Call H. Klein & Sons, Inc. when you care about quality service from a Long Island commercial roofing company.
If you are looking for a professional commercial roofing company in the Long Island area, give us a call today at 516-746-0163 or complete our online request form today!