FINEST QUALITY COMMERCIAL ROOF TYPES IN LONG ISLAND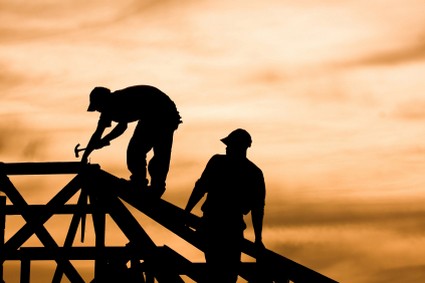 H. Klein & Sons, Inc. is the local leading service provider in Long Island, for a multitude of commercial roof types. Your roof is in place to safeguard your structure, as well as the people and property inside. This is the first line of defense against the elements.
So, it goes without saying, that the quality of the material, as well as the workmanship, makes all the difference. This is why so many local commercial business owners have come to rely on us for the best in exceptional results. No matter the type of roof you have, we are the company to call on for the best possible service and results.
Local Roofing Type Experts
You can feel confident that our experts will deliver the service you need with the superior results that you should be able to expect. In addition to roofing installation, repairs and replacement, we offer maintenance for a variety of commercial roof types which is important because:
This is the key to keeping a close eye on the current condition of your roof, regardless of the type. Professional maintenance is how you detect repair needs, early on, as opposed to waiting for repair needs to present themselves. Take the latter approach and you are more likely to end up with costly repairs that are in an advanced state, which means more damage, higher costs and the risk of requiring replacement instead.
Ongoing care service is how you obtain the maximum lifespan of your roofing system, regardless of the type of material. The ultimate goal for your roof should be peak performance and optimal longevity, and maintenance is how you achieve both.
Taking care of this service is also vital for enhancing the overall appearance. You have to maintain curb appeal, in order to attract and retain business. A roof in need of care is not going to make a good impression on your customer base.
Superior Care & Results for Roof Types
You can rely on H. Klein & Sons, Inc. for topnotch service, for all of the commercial roof types we work with. Don't settle for inferior service, or you will pay the price, down the road. Getting the best in materials and craftsmanship is going to make all the difference in how well your roof performs and how long it lasts.
If you are looking for a versatile Long Island roofing contractor that works with commercial roof types then please call us at 516-746-0163 or complete our online request form.