TOPNOTCH NEW JERSEY COMMERCIAL ROOFING SERVICES & RESULTS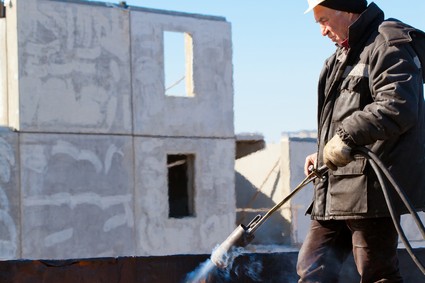 As a consumer, it is important for you to feel as though you are getting the best results for your financial investment. As a business owner, it is vital that you get the finest in quality service for your roof, in order to safeguard it. That's why so many savvy locals opt to work with our pros here at H. Klein & Sons, Inc.
We have been helping local entrepreneurs take care of their commercial roofing since 1902. Your rooftop is the most important aspect of your structure; it is what defends the structural integrity of the whole building, as well as protects the interior from the elements. So, let us work with you to ensure that you get everything that you need, in order to take the best possible care of your roof.
Professional Commercial Roof Maintenance
One of the most common mistakes commercial property owners make is failing to take matters seriously enough, when it comes to topic of roofing. The incorrect approach to take is to wait until you find yourself in need of repairs or shingles to finally have your roof checked out.
More than likely, by that point, your repair needs are going to be more severe than you realize, and could even mean you need replacement, before it should be time.
Scheduling maintenance ensures better energy-efficiency. That means your utility bills will be lower and your business will be more Eco- friendly.
If your roof is still under warranty, regular inspections are mandatory. Fail to adhere to the requirements set in place by your warranty, and you are likely to end up forfeiting your coverage.
The projected longevity of your roofing material is based on basic ongoing maintenance. Neglect to stay current with maintenance and that 50 year life expectancy will drop significantly. You are not guaranteed either performance or longevity, unless you hold up your end of care and service.
Simply the Best Commercial Roofing in New Jersey
There is no reason to settle for less than the best, when it comes to the work that is invested into your commercial roofing. H. Klein & Sons, Inc. consistently delivers quality workmanship for optimal results. Protect your roof, protect your building and protect your business by opting to stay proactive about your roof service.
---
If you are looking for exceptional results in commercial roofing for New Jersey business owners, then please call 516-746-0163 or complete our online request form.