TOPNOTCH WESTCHESTER COMMERCIAL ROOFING SERVICES & RESULTS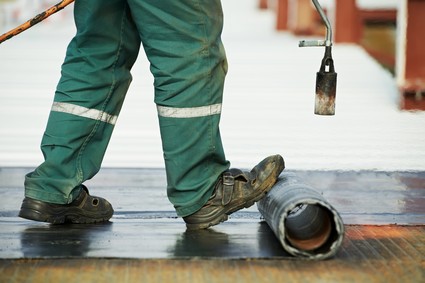 You can feel confident about hiring H. Klein & Sons, Inc. for your commercial roofing service needs for a number of reasons, but it starts with longevity. You simply cannot last for over 100 years without doing something right. The truth of the matter is, we can execute any of your service needs with skill and precision, ensuring your total satisfaction.
Our expert team offers a variety of services, in order to best meet your needs. Our professional focus is on only commercial clients, which means you can rest assured that you are going to get exceptional results. The important thing is that you do not procrastinate when it comes to roof work, or settle for inferior service.
Professional Commercial Roof Maintenance
Are you someone who plans your inspections and stays proactive about preventative care? Or are you simply waiting for the next repair need to make itself known?
Neglecting to schedule maintenance is a gamble you should not be willing to take. Schedule commercial roof maintenance to nip roof repairs in the bud, or face the possibility of needing replacement, before it should be time. Some signs you may need replacement are:
Standing or ponding water collecting on your roof.
Gaps in the flashing.
Visible light from the outdoors.
If your roof is sagging.
Blistering of roof covering material is another sign that you may be past repairs and need replacement.
A roofing inspection should be set up for twice a year, preferably around autumn and spring. This gives a professional time to carry out any repairs that should be made, before they develop into something much more serious. We want to be able to work with you to ensure that you get the best from your rooftop, including peak performance and an optimal lifespan.
Simply the Best Commercial Roofing in Westchester
Being able to own a business in Westchester is a privilege, but we want to assist you in maintaining your commercial roofing, the most vital component of the building. At H. Klein & Sons, Inc., we will help make certain that you get everything needed to keep your roof in tiptop shape. We strive to develop long term working relationships with each of our clients, which helps you get even better, personalized service.
---
If you are looking for an expert team that offers a variety of commercial roofing services Westchester, then please call 516-746-0163 or complete our online request form.