The Appeal Of Going Green With Garden Roofing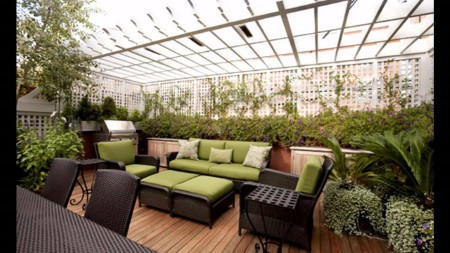 Rooftop gardens have always been popular in this area; ask any reputable Long Island commercial roofing expert, and they'll agree. The recent surge in popularity isn't surprising, and it also isn't likely to decrease again anytime soon.
This is the type of city where property owners need to make smart use of every square foot of their home or commercial building. It's also an area that needs to incorporate as much greenery as possible in unexpected ways to lighten things up.
If you've been toying with the idea of adding garden roofing to your structure, there's never been a better time to do it. However, in case you still need some further convincing, here are some valuable points to ponder.
Transforming City Rooftops Into Green Countrysides
Did you know that an established rooftop garden can absorb as much as 80% of local rainfall? Unless you've already begun researching garden roofing, you're probably unaware of how beneficial this system can be - when planned, installed, and maintained by industry pros. Some other fun facts about roofing gardening:
Provides essential air filtration and purification
Perfect for any size rooftop
Can be ornamental or grow essential edible plants/vegetables
Able to reduce heating and cooling costs
Prolong the lifespan of the roofing system beneath
The design of the garden is critical. Some business owners sanction off a small portion of the roof for a decorative garden to surround an outdoor seating area.
For other entrepreneurs, filling the roof with a luscious green garden is the best approach. Your roof garden can be part of a community participation garden or an accent to appeal to consumers - there's no wrong reason to let your rooftop bloom.
Start By Choosing Your Commercial Roofing Company
The best-laid plans begin by finding the right expert to partner with. Our team at H. Klein & Sons, Inc., can help you by showing you a portfolio of our previous work. From there, you'll be able to make vital choices about your roof design and gardening.
You'll feel good about the outcome of the project once we complete it. Plus, you can demonstrate to the public that you are interested in doing what's right for the environment. It's the perfect time to begin, so call today. Contact our Long Island team and let us show you why we're the preferred commercial roofing company choice.
If you are looking for a professional garden roofing company in the Long Island area, give us a call today at 516-746-0163 or complete our online request form today!