DIFFERENT ROOFING TYPES IN LONG ISLAND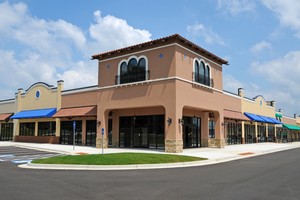 There are different types of roofing. There are roofs that are flat, roofs that are pitched, shell roofing, gabled, cross and gabled, pyramid-shaped, hipped, cross and hipped, bonnet-type, shed, mansard-style, the gambrel kind, etc. All these and more are examples of roofing types.
The roof is the uppermost part of a house or a structure. It is the front liner of the house against anything that comes from above. May that be rain, storm, wind, snow, hail, falling debris. Thus it is important to choose the Long Island roofing types that will best suit the purpose of the structure sought to be protected and the place where it is located.
The Long Island flat roof is a kind of roof that is totally flat. No angles, no bends… It is just horizontally flat. This is a good roof for a small structure. This kind of roof though can not stand hard rain or snow or hail because whatever falls on it will not flow down the roof naturally. Some flat roofs have a little slope of maybe a few degrees. This kind of roof is ideal if the owner has plans of another floor to the structure.
The flat roof has several perks to it. Its design is simple and it is good to have this kind for a house. For one, this style is safer that the other kinds of commercial roofs and the way it is constructed and maintained is easier and cheaper. It also allows better lighting and ventilation. Aesthetic-wise, it also gives a good architectural look. This kind of roof is good for residential houses, but not for industrial buildings.
The pitched roof is the more common kind of roof compared to the other roofing types. It is sloped at around ten degrees. It is easy to assemble or construct. No treatment for water proofing is necessary. It provides good flow to drain water from the rain. It is good for both residential and industrial purposes. It is better than the flat roof when this kind of roof is used for an industrial building because it is more economical.
Shell roof is a common type of roof used in theaters, domes, libraries, recreational centers, etc. This is the half-rounded shape roof used for big structures. This is the kind of best when covering a very wide floor. Some of its advantages are the lack of leakage, it ranks high in terms of aesthetic value, etc. The disadvantages are its having poor lighting and ventilation and that constructing this type of roof is costly.
If you are looking for a Long Island commerical roofing contractor who offers a variety of roofing types then please call 516-746-0163 or complete our online request form.