NOT ALL COMMERCIAL ROOFING CONTRACTORS ARE THE SAME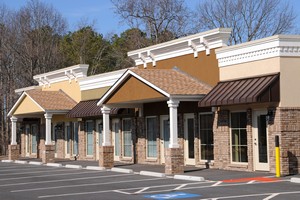 As a Long Island commercial building owner, one of the things that you have to think about is hiring a roofing contractor. At some point, you are going to need to work with a commercial roofing contractor, so it is important to take the time required to carefully make your selection.
Otherwise, you will end up with someone lacking the dedication needed to really provide you with superior work and results. So, how do you make the right choice?
Avoiding Mistakes in the Selection Process
The goal is to find a reputable roofing expert so you get superior work, and here are some tips to make that happen:
While it is a good idea to get several quotes from various roofing contractors, the purpose is not necessarily to track down the cheapest bid. The goal is all about good value – quality workmanship for a reasonable price. Too many business owners attempt to cut costs by hiring the so-called pro with the lowest price, only to find out why they don't find their own work is worth much.
Of course, having current licensing and insurance is non-negotiable. Do not work with anyone unable to produce proof of this. Too many self-proclaimed experts don't bother to renew their credentials and this can lead to some serious problems.
Learn more about their previous experience and work. They should be able to produce portfolios of their own work, as well as supply you with references. Make it a point to contact these references to find out, firsthand, how their previous clients felt about their work.
Find out about the materials that will be used. If you are going to pay for a bid that is in the middle, not too high or low, you should at least be able to expect quality materials such as shingle materials. No matter how decent the workmanship is, the final results of the project can only be as good as the materials used, and vice versa.
The Local Favorite
Your research is bound to lead you right to our own front door – the H. Klein & Sons, Inc. team. When it comes to experience, we have been building our company name since 1902 and through five generations now.
No other commercial roofing contractor is going to provide you with the level of quality work or superior customer service that we can. Now, we look forward to working with you and ensuring that you are beyond satisfied with the completion of your job.
If you are looking for quality workmanship in Long Island commercial roofing then please call 516-746-0163 or complete our online request form.