LONG ISLAND WATERPROOFING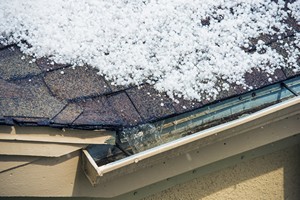 Almost all areas of your commercial structure can be improved and enhanced with the use of waterproofing. Waterproofing extends the life and appearance of concrete and masonry sidewalks, columns, roofs, and more. If your building was not initially waterproofed when it was built, it is not too late to get it done now, as the longer your building remains exposed to water and moisture the more damage there is that can occur over time. Cracks, leaks, and shifting can all result from lack of waterproofing and can ultimately lead to extensive structural damage within your business.
Waterproofing your Long Island business can save you countless amounts of time and money when it comes to repairs and restoration. Waterproof membranes and coatings are easy to apply, money-saving products that are commonly used in commercial construction. When applied, these coatings provide an effective barrier against moisture and deterioration on roofs, paint surfaces, mortar and bricks, and concrete. Available in a wide range of product varieties, ranging from paints to roof coatings, it's easy to see that water proofing products are the wave of the future as well as today.
Waterproofing membranes are widely used  on  roofs. Long Island roof waterproofing is important because it provides a sealant layer that prevents roof leakage, the erosion of roofing materials, and the development of rust and harmful mold and bacteria growths. Waterproofing membranes are also popular because many contain heat reflective agents that allow the deflection of solar radiation and ultra-violet rays, both of which lower the internal and external temperature of buildings. These environmentally friendly characteristic allows businesses to use less energy and provide a comfortable work environment for all who enter the premises of their business.
Waterproof paint and coatings are also used in the encapsulation of asbestos. If the asbestos has not been damaged or entered the atmosphere, then specially formulated waterproof paints and roof coatings can be used instead of removing the entire roof. This procedure is ideal not only because it saves money, but also because it drastically lowers the possibility of asbestos entering the atmosphere through removal and eliminates harmful toxic waste from the removal of the roof.
The application of water proof products should be done by professionals who are able to properly apply the membranes, diagnose any problems, and provide appropriate instruction on the maintenance and upkeep of the treated areas. By choosing to waterproof your business, you are taking a wise preventative measure to ensure the longevity of your building and business.
If you are in need of waterproofing your Long Island business roof by a commercial roofing professional then please call 516-746-0163 or complete our online request form.