IS GARDEN ROOFING RIGHT FOR YOUR LONG ISLAND COMMERCIAL PROPERTY?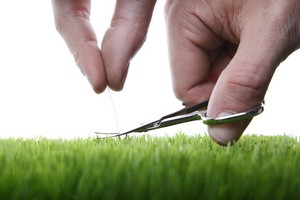 The recent trend in garden roofing for commercial property in the Long Island area isn't one that will soon be going away. The main reasons this is true is that companies benefit financially, and it also makes the business more Eco-friendly.
Being more green as a company now is essential, partly because it is everyone's duty to be more environmentally responsible, but it also helps improve the brand's image. Even if this is not something you have considered before, this is the ideal time to start giving it some thought.
Understanding the Benefits
Having a rooftop garden is beneficial in a number of ways, such as:
As a business owner, the first thing you probably want to hear about is how it helps with financial gains. Garden roofing offers enhanced protection from UV rays, helping to stabilize the temperature. This reduces the extremes in hot or cold your rooftop normally would experience. Ultimately, that makes your roofing system more energy-efficient which means lower expenses for your monthly utility bills. It also reduces strain on your heating and cooling system which reduces the frequency with which you will need roof repairs, as well as prolongs the lifespan of your system.
Garden roofs are also good for the environment. For one thing, the enhanced energy-efficiency means a smaller carbon footprint for your business. Additionally, your garden area will offer oxygen production and provide a natural habitat for birds and insects. It's the perfect solution to urban heat island effect, which is common here in Long Island. This is the rise in temperature as a result of solar radiation absorption on surfaces like asphalt or concrete.
This can also be beneficial to your business, depending on the type of establishment you have. For instance, eateries are able to use vegetation in food prep, which enables them to boast to their customers they they offer fresh ingredients. For other types of commercial ventures, it could be a place for your customers to kick back, or maybe even just a haven for your staff to unwind and de-stress.
Getting Expert Help
The only way to know for sure if garden roofing is right for you is to meet with our experts. Here at H. Klein & Sons, Inc. we can provide you with consultation services to ultimately help you determine if this is a good fit for your commercial roof. Make better use of your square footage, including your roof, by adding a healthy garden area.
If you are interested in all the benefits that Long Island commercial green roofing has to offer then please call 516-746-0163 or complete our online request form.