GOING GREEN WITH GARDEN ROOFING – UNDERSTANDING THE BENEFITS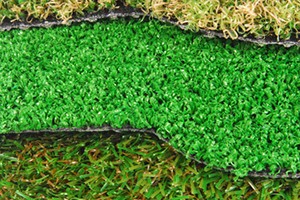 As more and more savvy Long Island commercial building owners make the conversion to garden roofing, even more people are starting to ask questions. Also referred to as green roofing, this is an ideal way to enhance the look and functionality of your building. Let's face it, in most cases the roof only serves one purpose – protect the infrastructure, as well as the people and property inside.While that is certainly important, by making your rooftop a garden, you increase the functionality. Plus, you make use of valuable real estate that would otherwise go unused, except maybe for storage. If you are still on the fence about making your rooftop more green, there are a few things that you should be aware of.
Making the Most of Your Roofing
Running a commercial business means always finding ways to improve your business or save money. Adding a green roof can provide you with a number of advantages including:A quality commercial rooftop will help make your building more energy-efficient. A garden rooftop will enhance that even more. When you improve your energy-efficiency, you reduce your operational costs each month. Aside from just lower heating and cooling bills, this also makes your structure more environmentally responsible.This is also an ideal way to use your roofing as a storm water management tool. This can help to reduce the negative impacts storm water can have on your building and property.Did you know that this can actually help you to extend the lifespan of your roofing? In fact it can expand it by 2 or 3 times, or up to 60 years.A garden roof is another step in the right direction for reduction of smog and enhancement of air quality. This is not just beneficial to you, it is beneficial as a whole for your local community.The bottom line is that you have nothing to lose and everything to gain by making the transition to a green roof.
Getting the Service You Need
At H. Klein & Sons, Inc. we are honored each time a new customer entrusts us to take on a job of this magnitude for them. Even more proud when it is a returning client.As 5th generation roofing specialists, we take great pride in the work that we do and that is evident from the customer approval rating we have earned. Feel free to contact us today in order to get started on your garden roof project.
If you are looking for a green-friendly roof through garden roofing for your Long Island commercial building then please call 516-746-0163 or complete our online request form.