COMPOSITE ROOF SHINGLES IN LONG ISLAND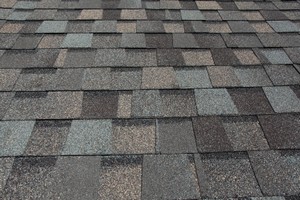 Composite shingles in Long Island have the look and feel of traditional wood or asphalt but they far surpass their competition in durability. Known for their resistance to weather and structural hardiness, these shingles are not susceptible to rot cracking or decay. While most manufactures guarantee their asphalt shingle for 15 to 20 years, composite ones are often backed for 30 to 50 years. In some cases they even have a lifetime guarantee which is relatively unheard of in the roofing industry. Imagine installing your roof one time and never having to replace it again yourself; now that is a great deal!
The Long Island composite shingle offers a wide range of options when it comes to colors and sizes. They are usually manufactured in a way in which the colors and styles may be mixed to create a truly custom roof. Some builders make use of diamond patterned shingles to create an appealing, unique refined look to the roof. Some of the advantages of this type of shingle in comparison to conventional ones are that the tiles are typically fire and wind resistant, easy to maintain and install, and are affordable to the average homeowner. In most cases they are much lighter weight-wise than slate, adding less stress to the roof and structural supporting members. They are also much friendlier to foot traffic.
If you are looking for composite roof shingles to be installed by a professional Long Island commercial roofer then please call 516-746-0163 or complete our online request form.