4 ESSENTIAL THINGS THAT YOU NEED TO KNOW ABOUT COMMERCIAL ROOF MAINTENANCE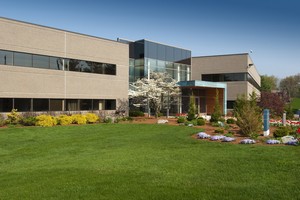 As with anything that you want to survive the tests of time, it requires maintenance. The same thing applies for your commercial roofing. Standard commercial roofing, typically composition shingles or better, are meant to last for a few decades or more.
However, that is only possible if you invest the ongoing care required to make that possible. For optimal performance and maximum longevity, it requires maintenance.
Leave it to the Experts
Commercial roofing maintenance is most certainly something best handled by trained and experienced roofing contractor experts. This is how you can be sure that the work is executed properly and that nothing goes by undetected. But that's not all that you need to know:
Your roof should be inspected twice a year, typically in the fall and spring. As it gets older, this gets more important to stay on top of. You should also have your roof checked out following any weather related activity that is severe, such as a hail storm.
The average Long Island business owner attempting to DIY their roof inspection will know to look for the presence of moisture, leaks, mildew, mold or soft spots. Yet, there could be a problem lying in wait that you cannot easily detect. That is what makes it so important to partner with a professional to get a precise analysis.
Did you know that an important part of roofing care is tree trimming? As branches grow, they can tear at your roofing, and cause considerable damage. Plus, limbs that have grown out and are hanging over your roof pose a threat of falling, which can literally destroy your roof. Stay proactive about your tree maintenance, as well as roof care, and remember the two go hand-in-hand.
Do not make the mistake of failing to arrange for maintenance because your roof is newer or still under warranty. The trouble is, if you are not staying current with the maintenance schedule set in place by the manufacturer, you will end up voiding the warranty. That means when something does happen, you will have to pay for it because your warranty will not.
Hire the Right Team
Another pointer is to make sure you only work with reputable pros, when it comes to something as important as your roof. Locals here know to trust in H. Klein & Sons, Inc., and not just because we have a history that spans well over 100 years. We have earned our impeccable reputation based on the workmanship and customer service we deliver to every client, for every job.
If you are looking for a trusted commercial roof maintenance service in Long Island then please call 516-746-0163 or complete our online request form.