3 Important Aspects Of Preventative Maintenance For Commercial Roofs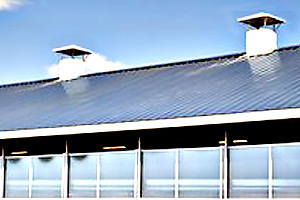 As a business owner, no matter what type of commercial property it is that you own, you want to make sure that you are getting the most from your roofing system. Your roof is responsible for helping to protect the overall integrity of your business space, and to help provide you, your employees, and your customers with a great deal of the comfort, security, and safety that they enjoy in your commercial property. When it comes to protecting your commercial roof's performance and ensuring that it stays healthy over the course of its lifespan, the best method of doing so is by investing in preventative maintenance. Stopping problems before they can become problems is always going to be a more preferable option than having to shell out money to get repairs after the fact, and it can also save you time and headache by ensuring that you don't have to waste any extra time dealing with those issues. When it comes to preventative maintenance for commercial roofing, there are several different aspects that need to be kept up with, and to highlight their importance, our team of professionals have take the time to put together this short article we hope you will find helpful.
Inspections
Commercial roofing inspections are an incredibly important part of preventative roofing maintenance. Ideally, you should have your roof inspected at least twice a year by a professional commercial roofing contractor, once in the spring and once in the fall. During this inspection, your roofing contractor will be on the lookout for a number of different issues that could lead to problems in the future, including clogged drains and downspouts, gaps or tears in your flashing, improperly sealed rooftop vents, and other various forms of damage that could worsen over time or lead to additional complications. After performing your inspection, your contractor can give a detailed list of everything they found, which issues need to be addressed, and how to go about doing so.
Basic Repairs
Once your inspection has been completed, it's time to start with the roof repairs. After working with your roofing contractor to determine which issues need to be addressed, and which issues either aren't a priority, or don't pose a threat to the safety or integrity of your roof, it is time to let your roofing contractor get started in addressing the issues that are necessary. Whether they are just helping to apply small mends to blistering or splitting areas of your roof, or helping you to address more serious tears or cracks that might have formed, and could get worse the longer you leave them in place, a professional touch is always going to be a better option that getting up there and attempting it yourself, or having your employees do so.
Reflective Coatings
The next step in preventative maintenance after getting the necessary repairs that your roof needs is investing in a new reflective coating. Reflective coatings can be a great way to help your roof combat the elements by enhancing its durability against UV rays, as well as harsh environmental conditions. Providing your roof with a layer of protection against UV rays in particular, can be extremely beneficial, as over time, these rays can actually start to dry out your roof's surface, leading to cracking and splitting, and making it much easier for moisture to find its way inside your commercial property. Call our team at H. Klein & Sons, Inc. today!
If you are looking for a professional commercial roofing contractor in Long Island, give us a call today at 516-746-0163 or complete our online request form today!